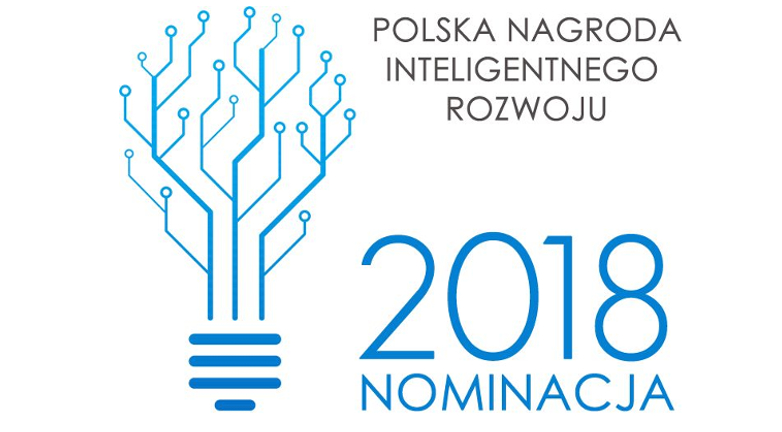 GoSmart nominated for the Polish Intelligent Development Award 2018
The GoSmart project, leader of which is the Faculty of Engineering Management at Białystok University of Technology, is nominated for the prestigious prize – Polish Award of Intelligent Development 2018. The project has a chance to win in the category "Innovation in science and higher education".
Statuettes of the Polish Award of Intelligent Development 2018 will be presented during the ceremony with the participation of nationwide media during the 3rd Intelligent Development Forum (irforum.pl), which traditionally takes place in October.
The project – "Strengthening smart specialisation by fostering transnational cooperation – GoSmart" is an opportunity for the successful commercialization of scientific works for the development of the economy on an international scale. GoSmart combines scientific research with practical results, emphasizing the second one. The project manager Professor Wiesław Urban, says: This project concerns what we do at the Faculty of Engineering Management, namely supporting business development. It is about building a sustainable system that will support the internationalization and innovation of small and medium enterprises in the Baltic States. We hope that if we succeed in this system, it will be extended to the entire EU countries, and the good practices and network developed will be used by all other countries.

The Faculty of Engineering Management at Białystok University of Technology is the only academic institution in the GoSmart project. It is also supported by partners from the economic sector, such as: Podlaska Regional Development Foundation, the Vidzeme region from Latvia, the city of Valga from Estonia, the Lithuanian Innovation Center from Vilnius, Kouvola Innovation Ltd. from Finland, the Hamburg Institute of International Economics from Germany and Business Aabenraa from Denmark.
The activities planned in the project are to be accomplished by the end of 2020. The project budget is EUR 1.76 million, of which EUR 1.38 million is co-financed from the Interreg Baltic Sea Program.